"Fire cider is not just a remedy; it's a celebration of nature's potency, bringing together the warmth of ginger, the strength of garlic, and the zest of peppers to ignite the body's resilience and vitality."
Introduction to Fire Cider:
Fire cider is a revered herbal concoction that gained prominence in the early part of the 1980s, thanks to the contributions of celebrated herbalist Rosemary Gladstar.
This tonic, as hinted by its name, serves dual purposes. It offers a fiery zest that enlivens the senses while also supplying a range of advantages for general health and wellbeing.
Creating fire cider at home is a straightforward process, and it serves as a tasty aid for your immune system, especially during the chilly winter season.y.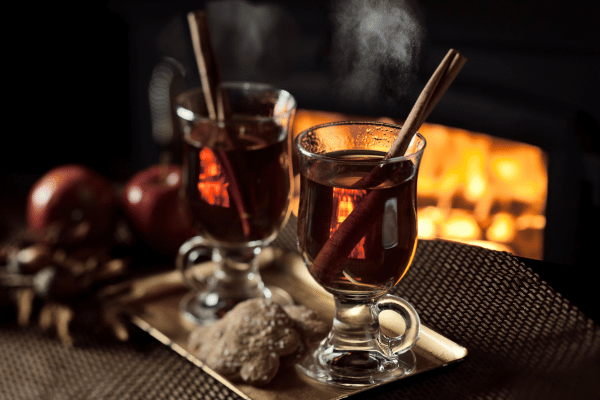 With that said, here's what you need to know to make Fire Cider at home! 🥃
What Makes Fire Cider Special?
The traditional method of making fire cider involves a blend of ingredients like ginger, garlic, onions, horseradish, honey, and hot peppers mixed with apple cider vinegar. This mixture creates a piquant, invigorating herbal elixir.
Technically, the apple cider vinegar functions as a dissolvent, extracting the phytochemicals from the various herbs. This leads to a concentrated potion, rich in beneficial properties, presented in an easy-to-consume liquid form.
Health Benefits of Fire Cider
Fire cider derives its multiple health advantages from the herbs and other components used in its preparation. Here's an examination of the main ingredients and their associated benefits:
1. Apple Cider Vinegar (ACV): ACV has an extensive history of use, dating back to 400 B.C. Research supports the claim that it may have several overall health benefits.
2. Honey: Beyond its sweet taste, honey is nutritionally rich and an excellent source of antioxidants. Local, wild honey is preferable, although granulated honey is also acceptable.
3. Ginger: A vital herb in fire cider, ginger offers a spicy flavor and aids in healthy digestion.
4. Garlic: Known for its robust flavor, garlic promotes heart health and has strong antioxidant properties.
5. Hot Peppers: These add a spicy "kick" to fire cider and may contribute to overall health and longevity.
How to Make Fire Cider
Fire Cider Recipe:
Ingredients:
3 cups organic apple cider vinegar

1 cup fresh or organic horseradish powder

1 cup fresh or organic ginger powder

¼ cup fresh or organic turmeric powder

1 medium onion, chopped

10 Garlic Cloves, chopped

1 citrus fruit, sliced

2-3 jalapeño peppers or 1/4 – 1/2 tsp organic cayenne powder

1/4 cup of raw, local honey
Equipment:
A 2 quart-sized mason jar

Knife, cutting board

Measuring spoons

Canning funnel

Wax paper or parchment paper (optional)
Instructions:
Prepare the herbs and add them to the jar along with apple cider vinegar.

Shake well, label with the date, and let it sit for ~30 days.

Strain the herbs and mix with honey to taste.
Fire Cider Variations
Fire cider can be customized with various add-ons like:
Cinnamon Sticks: For a touch of warmth and sweetness.

Fresh Rosemary or Thyme: To add herbal notes.

Peppercorns: For an extra spicy kick.
Conclusion
Fire cider is more than just a tonic; it's a connection to herbal tradition, an embodiment of natural wellness, and a celebration of flavors. It brings together simple yet powerful ingredients to create a unique concoction that is both healthful and enjoyable.
Whether you're making it for the first time or experimenting with new variations, fire cider offers a rewarding experience. Its ingredients, each with its own history and benefits, come together to form something truly special. Enjoy the process, savor the flavor, and embrace the warmth that only fire cider can provide.

- In health and healing,
Dr. Alexi
---